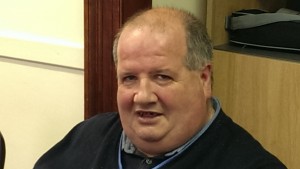 A post from our community correspondent John Dane
I have always been a quiet, almost recluse person, but what has made me proud is that with the help and support of GAMH I have slowly come out of my shell. Over the last three months I have got really involved with other members in opposing the proposed cuts to GAMH.
The focus on this has helped me.  I have had the strength and courage to go around various meetings and get up and speak  passionately about my opposition to the proposed cuts to services for some of the most vulnerable people in our society. Being able to do this has made me feel as if I am giving something back and making a valuable contribution and that makes me feel proud.