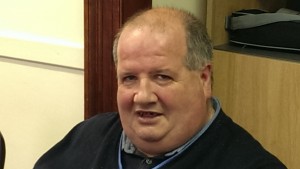 A post from our Community Correspondent John Dane
This week I spent an exciting morning having a guided tour and taking part in a workshop at the Turner Prize Exhibition at the Tramway.
This was a great opportunity as this is the first time the exhibition has been held in Scotland and only the second time it has been held outside London.
Although we only spent a couple of hours there, I'm sure I will find myself revisiting the exhibition. When I agreed to go, I wasn't sure what to expect, but in the end I found most of the pieces really interesting.
I particularly like the Granby Four Streets exhibit by Assemble, which was about recycling empty houses in Toxteth in Liverpool.