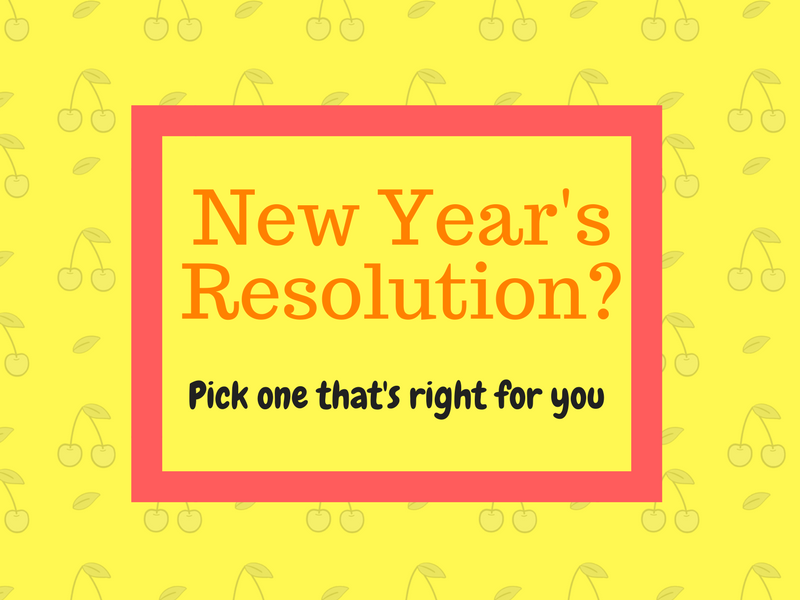 It is the new year and all of us at Mind Waves hope you had a good one.
New year for most of us is a time of optimism for the future and a chance to make some positive changes. I'm here to talk about new year's resolutions.
I've never been great at making resolutions. They always felt like such a huge commitment and the fear of failing myself prevented me from committing to the undertaking. 365 days is a long time and you never know what can happen in your life over that time. Yet, after one successfully completed resolution I came to realise that a lack of resolve on my part wasn't the problem. The resolutions were the problem.
A few years ago my resolution was to only eat meals at home that I made from scratch. No frozen pizzas or ready meals. I enjoy cooking and I enjoy eating, so I found that week after week I stuck at it. Over the year I rarely made the same meal twice. The recipes I chose weren't complex Hester Bloomenthal swan inflated with frozen helium type things. I'm talking mac and cheese, one pot casseroles with some cheap veg and stewing beef, occasionally I push myself to make an Indian or Chinese dish. Very quickly my resolution turned to a habit and it made me feel so proud of myself. It was a huge achievement for me and really boosted my sense of confidence. Furthermore I found act of cooking to be a very mindful and relaxing experience. Preparing my evening meal became one of the most effective ways of beating the post work, early evening anxiety I've been prone to experiencing.
I'm not knocking other resolutions and I'm not saying people shouldn't take on something big. Taking up running and going out at 6am several days a week come rain or shine (more the former in Scotland) is a good resolution. I've considered it for several years, but it's not for me. I want to get in shape yet I don't enjoy running so again I'd serve myself better by picking something I enjoy, something realistic,  positive, but still a bit of a challenge to start with. Perhaps this year I will make the effort to go to a yoga class once a week.
My advice to anyone thinking about making a resolution is to make it meaningful to you and make it SMART – specific, measurable, achievable, relevant, time-bound.
I'd love to hear about your resolutions, are you doing something this year, what have you done in the past, your thoughts toward them.