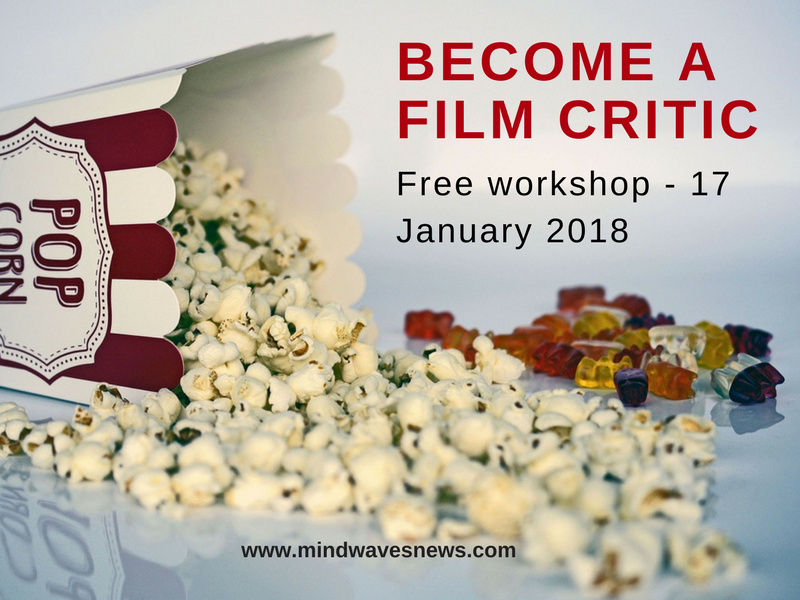 I love movies. They inspire me and often offer much needed escapism. Some films even offer comfort and help me to relax, which I spoke about in an earlier post. Speaking to other people I've learned that I'm not alone. Many of us get a lot more from a film than just entertainment.  There is a lot to be said the therapeutic benefits of a great movie.
Since I was a teenager I've been a fan of critic Mark Kermode. I trust his opinion and we share a lot of the same favourites (Blade Runner being one). I've always wanted to be able to look at a film as a critic does. To look at all the elements that make a movie and determine what makes it special, or not as the case may be.
That is why I thought it would be an awesome idea to organise a film review workshop. We have invited professional film critic Alistair Harkness from The Scotsman to lead the session. It is an amazing opportunity to learn how to analyse a film and offer your own critique of the features that you watch.
The workshop is free to attend for anyone with lived experience of mental health or who working within the field. It will take place on January 17, from 10am-1pm at Alliance Scotland, 349 Bath St, Glasgow, G4 2AA. Refreshments will be provided.
There are only 15 places available and we highly recommend you book early!