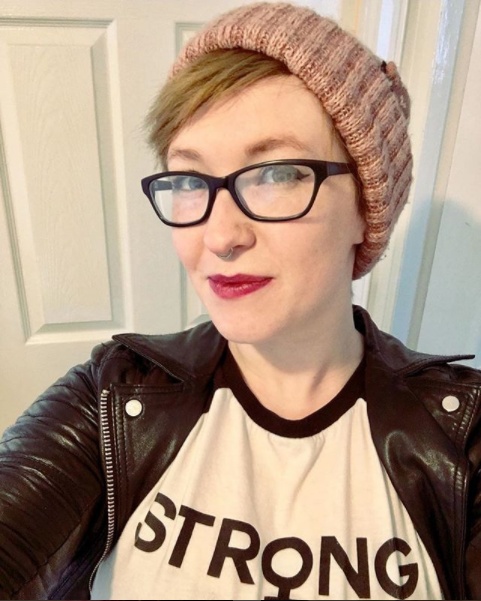 A post from our Community Correspondent Emma Goodlad
I've been on antidepressants since 2015. Compared to some this is a relatively short time. I know people have been on antidepressants for years and will likely continue to take them for the foreseeable future –  it's not uncommon.
For the last few months of 2017, I finally felt like myself again. I don't remember the last 'depression day' I had where I just felt rotten, could barely get out of bed, or cried at my desk for no reason at all.
So after a lot of hard work to get to that point, I decided that it was time to consider beginning to reduce or come off my meds completely and see how I fared.
I spoke with my GP and as I had a good basis of other self management tools we decided to taper my dose every 6 weeks, so within around 6 months I should, all going well, be completely antidepressant-free. So, in mid-January, I began the process of dropping my first dose and made a conscious decision that I would try to document my journey.
I knew to expect challenges, but didn't quite expect what happened in the days (and now weeks) following that first drop. I didn't know that there was actually a name associated to this – SSRI Discontinuation Syndrome.
It didn't help that the week that I began the change that it was the week in January where there was a huge dump of snow and I was stuck in my village for most of that week due to continual road warnings and closures.
I dropped a dose on the Wednesday, by the Friday I was a sobbing mess. I cried because I was alone. I cried because I thought my depression was back (and that terrified me). I cried because my friend said nice things, I cried because my friend's Mum offered to have me over for tea and pick me up if I needed it (which involved digging her car out of the snow). I cried because she said it was up to me. I cried because my dog seemed to sense how I felt – so basically I spent a full day crying.
I dragged myself and the dog out of the house, packed an overnight bag and managed to catch a bus to the next town and had tea with my friend's family and stayed the night – this was a perfect distraction and I can't express my gratitude for that small act of kindness they offered me.