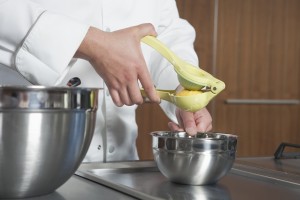 You might remember that we reported a while back on the opening of Glasgow's new alcohol-free pub, Cafe GRO.
There was so much interest in the idea- there is certainly no lack of demand for an alcohol-free place to hang out. We are absolutely delighted to hear that the pub has now received the funding it needs to properly get off the ground and that it includes money for a full-time project manager: the organisation's first paid role.
Cafe GRO was set up by  people in recovery from addictions who wanted a space that was alcohol/drug free while providing  volunteering, training and employment opportunities for people practicing abstinence-based recovery.  It is the result of two  years of running alcohol free club nights, football tournaments and general slogging away to realise the goal. The café seats 45 people, has a simple menu and they want to create a community café where various activities can take place.  
For the right person, Cafe GRO is something to put your own stamp on. They are looking for someone who has imagination and flair; who takes pride in whatever they do and is not afraid of challenges. You'll need experience as a chef as well as the ability to manage people and projects. 
If that sounds like you, or someone you know,  make sure you get your application in before November 5.  You can download the application pack below.
EQUALITIES_MONITORING_new_form Catering
_Manager_Application_Form[1] (1)