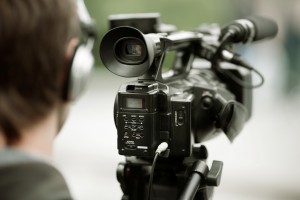 A post from our Community Correspondent Robert Terry 
From the time we rise to the time we retire to bed and, good decisions get us safely through the day.
When you're a kid, people make decisions about you: decisions that change the course of your life and all you can do is live with it. Then one day you find yourself alone in making life decisions. Realising it's a skill never nurtured if you've not been allowed to make decisions for yourself and realised their outcomes, good and bad.
Remembering my first big life decision, I was 16 and employed as a YTS Store man in Taggarts, Milngavie. Out of the blue, the employment office phoned me with an offer of a Mechanics Apprenticeship. I had to decide there and then if I wanted an interview. I was lost, discombobulated, so I asked for a moment and ran to ask my dad, thinking he would know what to decide.
"Your choice," he told me. I quickly explained my thoughts still hoping for his decision.
He listened, then asked, "what did you first want?" Answer: apprenticeship. I accepted the interview and got the job. I was an apprentice mechanic earning, £40 for a 40-hour week and was totally made up. A good decision made, you might think.  But within a year,  I lost my apprenticeship due to cutbacks, became a lorry driver's van-boy delivering Garvies juice and my dad was dead.
I used to ask myself, "Was it because of my decision to jump jobs?" Probably not. But it took its toll and for a long time, made me decision-averse.
In my thirties I made what might be the best decision I've so far made. I decided to become a film and television extra as a form of self-help. I was very depressed at the time after sustaining a serious assault. I was becoming more and more withdrawn from the world around me.
It's given me a chance to widen my circle of acquaintances and life experiences, whilst building my confidence in social situations, my interactions with other people and most of all, helping build confidence in myself.It was also, one over on the system of preferred employment for those on Incapacity Benefit and some extra money in my pocket.
One or two doctors and therapists have since called it genius but really, I wouldn't go that far. But, I wouldn't be here today if I hadn't made that decision.