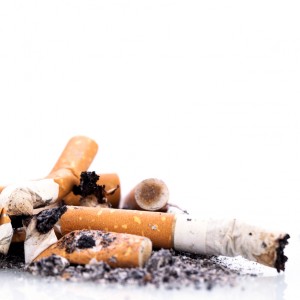 Post from Dougie Pickering of   @VOXScotland 
Since March 31, it's been illegal for anyone to smoke on NHS grounds.
I was concerned that this would breach the human rights of patients who are detained for mental health treatment despite the smoking exemption in law and blogged about it for Mind Waves.
But since then, I've wondered: could there be yet another reason why smoking could be 'bad' for you and your mental health?
I ask following conversations with health professionals and such at a recent meeting. While discussing issues around service users/patients and what it takes to be admitted to hospital settings, a couple of very experienced staff mentioned:
"Of course, the new smoke free policy is resulting in some voluntary patients choosing not to be admitted because they can't have a fag in hospital."
Is this an unseen side effect of such policies? Or if it was foreseen, can anyone involved in planning explain their reasoning? I have to confess that it is one that I had not thought of, but then what do I know? If I were a cynic, I would wonder.
Perhaps it doesn't bear too much thinking of the end result, but I would worry that people might miss out on treatment that they need to recover. Or otherwise they might end up being detained under the Mental Health Act after all?