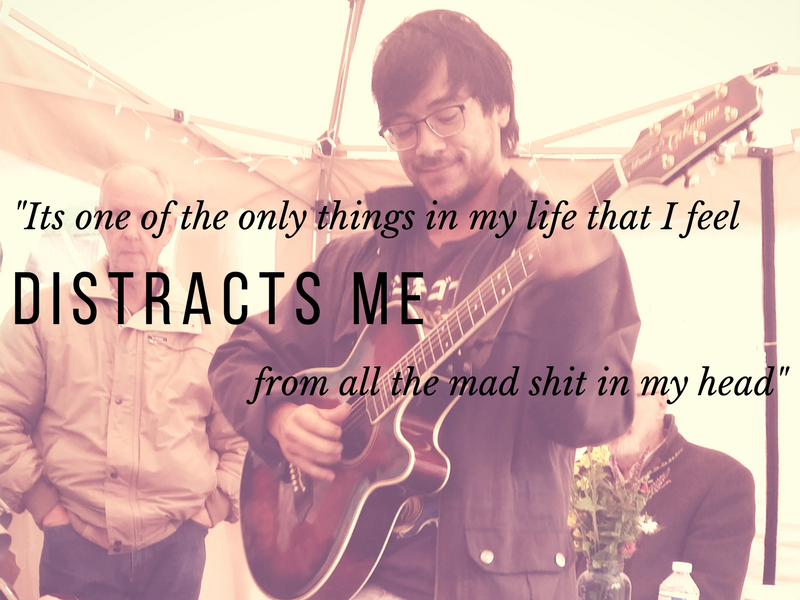 Early this September we attended the GAMH run Art of Recovery event at Bellahouston Park. It was a wonderful day (despite the rain), we got a chance to meet various interesting people involved in art therapy and recovery. As promised we're proud to present an interview from the day.
Joe Djalani, a Glasgow based musician shares his thoughts on what art and recovery means to him.
Below is the first interview in the series with Glasgow based musician Joe Djalani.