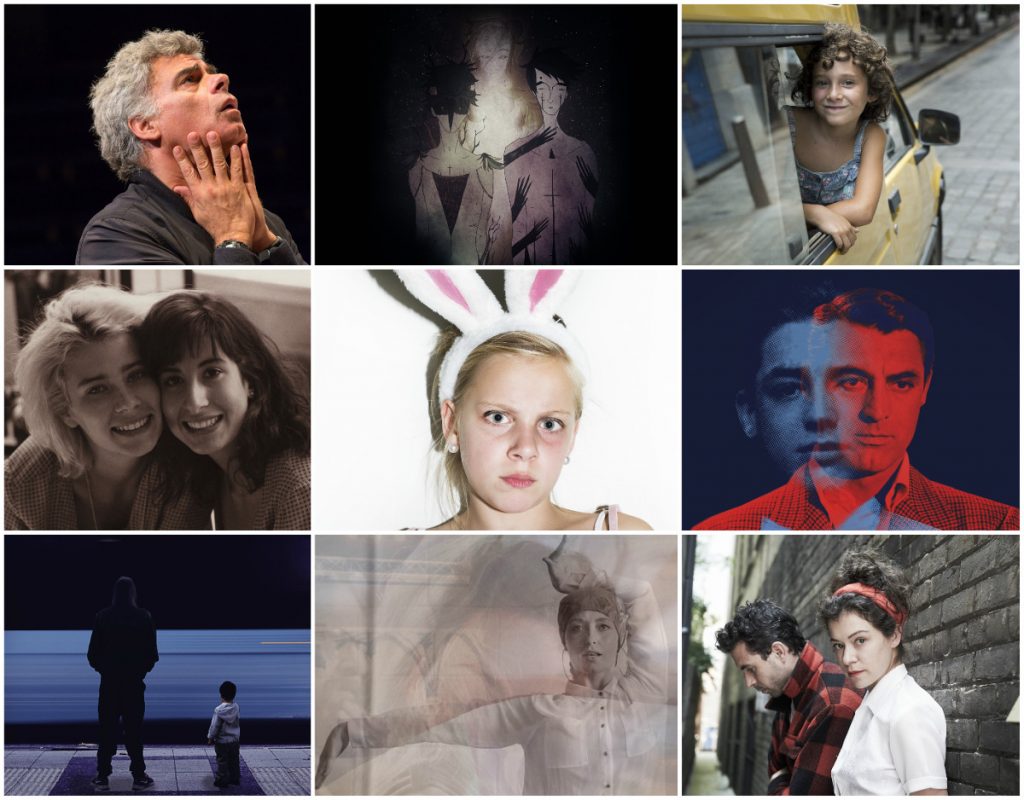 The 2017 Scottish Mental Health Arts Festival is nearly upon us, and the theme this year is Reclaim. This theme has inspired the work of artists from Scotland and beyond. There will be over 300 events held across the country from 10 – 29 October.
We have selected 7 (mostly) free highlights of the 2017 festival programme.
---
Name: Out of Sight, Out of Mind
Type: Exhibition
Cost: Free
When: 10 – 29 October
Location: Various galleries around Edinburgh
About: A collaborative exhibition of work of over 100 artworks from people who have expressed mental health experiences through art. More info and bookings here.
Name: Becoming Cary Grant
Type: Film / Documentary
Cost: £5
When: Saturday 14 October
Location: The Centre for Contemporary Arts, Glasgow
About: A screening of an award winning documentary about Cary Grant and his experiences of using LSD to come to terms with childhood trauma. Find out more and book tickets via the Eventbrite page.
Name: Pockets of Calm
Type: Workshop
Cost: Free
When: Wednesday 6 October & Thursday 7 October
Location: Rutherglen & Cambuslang
About: Pockets of Calm is a mindfulness centred mobile phone film making workshop. Learn how to create personal movies using just a phone and your surroundings. Find out more and how to register on the Healthy N Happy website.
Name: What Needs to Change
Type: Exhibition
Cost: Free
When: Wednesday 11 October – Friday 13 October
Location: Easterhouse Health Centre
About: Mind Waves friends Scottish Recovery Network and the Health and Social Care Academy are presenting the submissions to this summers' Creative Competition on the theme of Change. More information here.
Name: Reclaim Your Right to Write
Type: Workshop
Cost: Free
When: Tuesday 10 October
Location: Muirfield Community Centre, Cumbernauld
About: Experienced writer and editor Catherine Bard hosts a creative writing and poetry workshop in a supportive group setting. Booking ahead of time is highly recommended. Find out more.
Name: Constructed Voices
Type: Exhibition
Cost: Free
When: Tuesday 10 October to Friday 20 October
Location: St Bride's Centre, Edinburgh
About: An exhibition on constructivism, an artistic and architectural philosophy that emerged from Russia in the 1920's with a focus on using art for social purposes. Find out more here.
Name: Marbles: Lost & Found
Type: Art and animation workshops and exhibitions
Cost: Mostly free
When: Monday 9 October to Saturday 28 October
Location: South Block, Glasgow
About: A mini-festival of art therapy focused exhibitions, workshops, and discussions from Creative Therapies. Events are held at various times through October. This looks to be particularly exciting! Find out about dates and times on Creative Therapies website.
You can find the full list of events over on the Scottish Mental Health Arts Festival website.