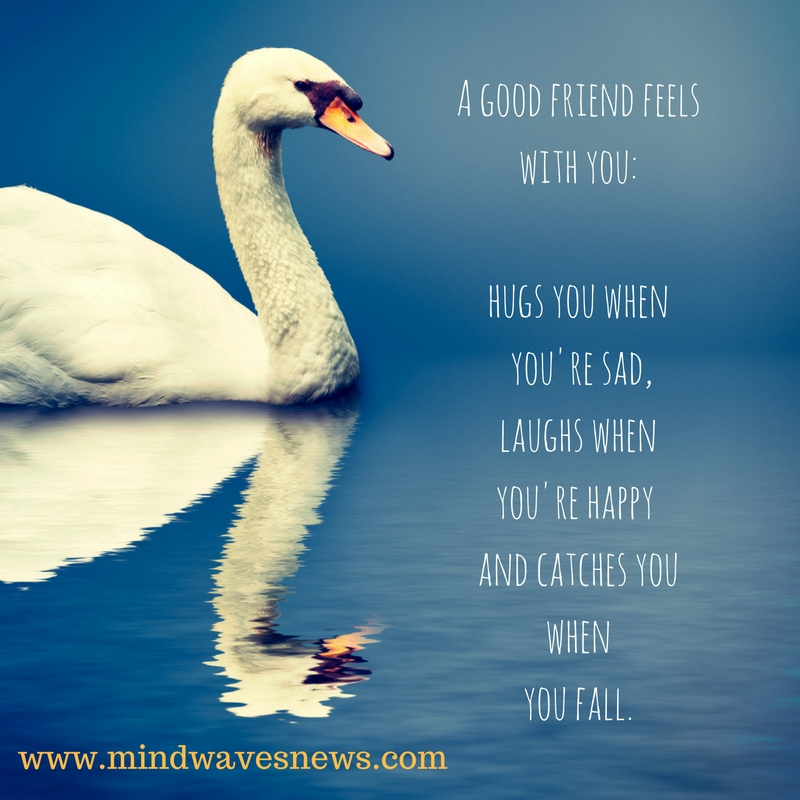 One of our Community Correspondents summed up friendship as this:
"A good friend feels with you: hugs you when you're sad, laughs when you're happy and catches you when you fall."
The beauty is that it's not about doing anything. Often, when a friend is struggling, we want to rush in and fix things. It's hard to hear that someone is hurting and that there's nothing you can do to change it.
But sometimes, just feeling with someone is enough. Empathy is an amazing thing. It's one reason that it can be helpful to connect with other people who have faced similar struggles. They can understand, they get it, without you having to explain.