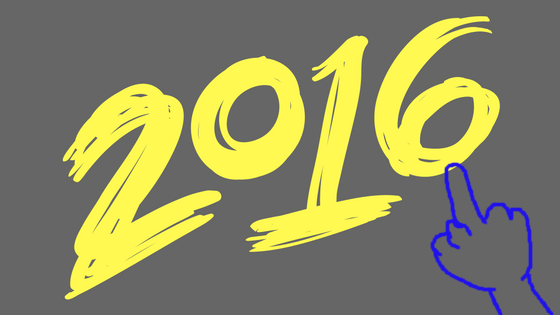 A post from our Community Correspondent Emma Goodlad 
As 2016 is beginning to come to a close and 2017 comes into sight I have been thinking about and reflecting on 2016. A lot of awesome famous people died (still super gutted about Bowie) and a lot of bad sh*t happened (Brexit and Trump — do we need reminding?!).
But not only in the wider world — 2016 has been a pretty sh*tty year on my end too. My niece got really sick when she was only seven weeks old, and when they live on the other side of the world this makes a stressful time even more difficult to manage. And my depression consumed me to the point that I tried to kill myself. 2016 can get tae…
BUT 2016, although really crap at times, has been MY year. I have come so far. My niece is still with us and is really well, and we have a new nephew as well to join the three we already had! I am so much better. Things are far from perfect, I still have depression and my anxiety has been increased lately, but I have learned how to manage this.
I can now say "no" confidently when I know that I am not capable or feeling up to something. I am learning my limits. I have learned new skills (I can SEW, people, like actual real wearable clothes!) and have become friends with some wonderful people that I probably wouldn't have if it weren't for sharing my story.
Last week I was at a recovery party for someone I am so pleased to now call a friend. What a wonderful thing to celebrate — her coming so far in her own recovery since a breakdown this time last year. She is still here and I cannot explain how glad I am of that, she has been so helpful to me in my own recovery — just speaking to someone who has been there and felt what I have felt and is coming and has come through the other side cannot be underestimated.
2016 has been sh*t, there are no two ways about it, and I can't wait for it to be over. It's been a roller coaster but I have survived it and things can surely, surely only get better from here…
Emma has also published this post on her personal blog