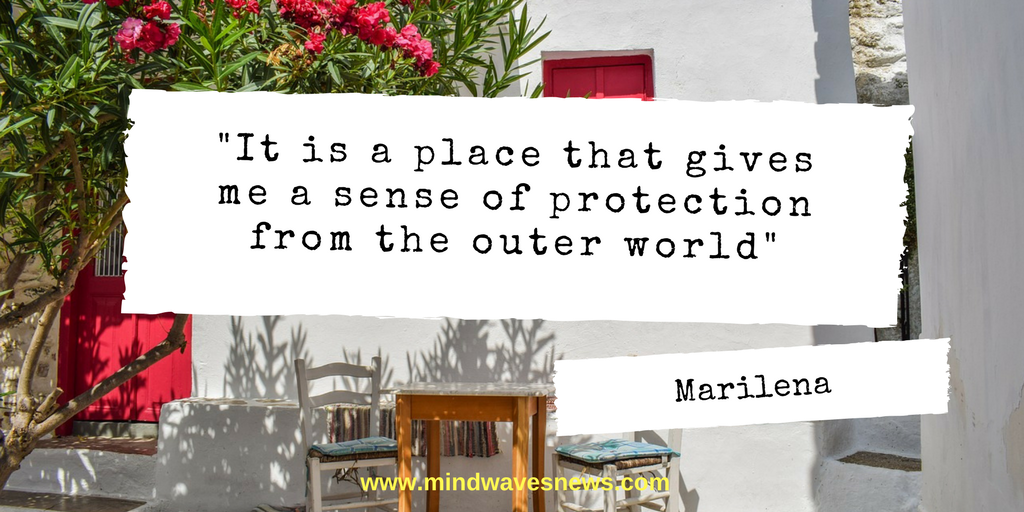 Community correspondent Marilena talks about her favourite place, as part of our latest theme on place.
My favorite place at the moment for me is my house in Greece. I have strong emotional ties with my home as everyone. First it is the place where I have almost all of my books and where my dog and parents live. My room, the living room, the bathroom and the kitchen are my favorite spaces inside the house.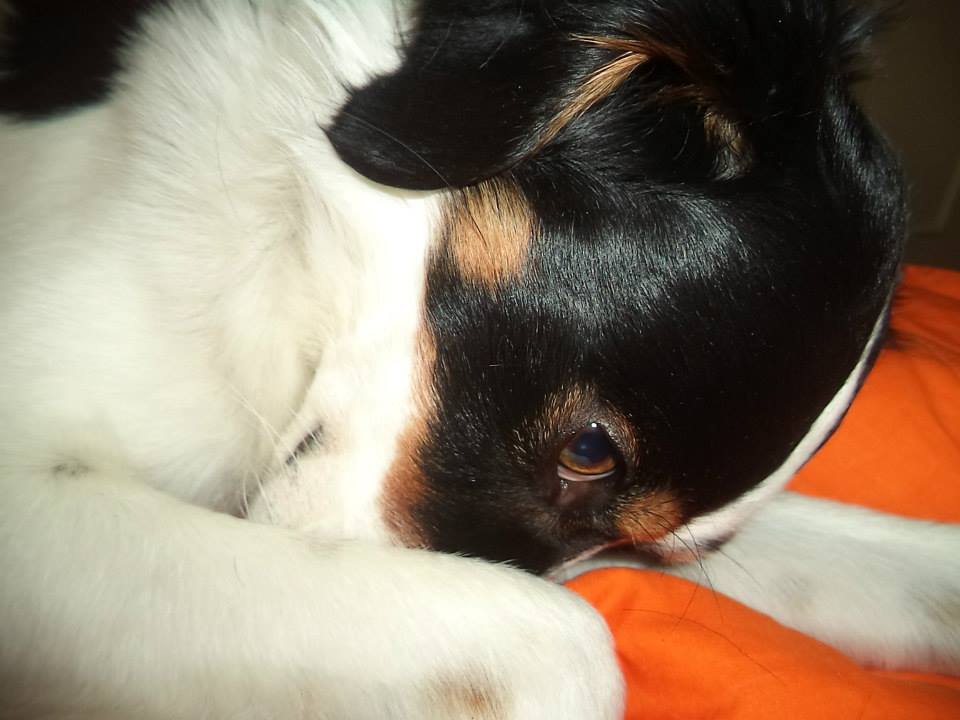 The kitchen is a place that I really like. I am a collector of herbs and spices and I enjoy cooking for my family. I understand it as a way of offering to others and it gives me great joy when we gather around the table.
The living room is the place where I usually sit during the afternoon to watch TV with my mum. Although I do not like watching TV alone, watching TV with my mum, I understand it as a way of bonding.  I associate this habit with relaxation. My favorite thing is when the dog is with us and he tries to get the best spot at the sofa.
My room is the place where I have all of my books and my bed. Although my bed is rather small, I always sleep there with my dog. He usually tries to sleep on the pillow or in the middle of the bed. I do not mind, to be honest. I allow him to sleep wherever he wants to sleep. Sometimes, I push him to the side  in order to be able to fit it , but I really enjoy sleeping with him. It is the place where I write and read which gives me great pleasure. Also, I sleep and rest there but the most important thing is that it is the place I feel the most relaxed and concentrated.
The bathroom is also a place I really like. I love taking baths and feeling calm. I love using a lot of different soaps and salts in order to make the best mixture. I really appreciate it even more now, as I am staying in a house that only has a shower.
The house is a place we all value in different ways. I find that it is my favorite place as it allows me to relax while being with my family. Also it is a place that gives me a sense of protection from the outer world. The way I connect with my house says a lot about me and what I value in life.