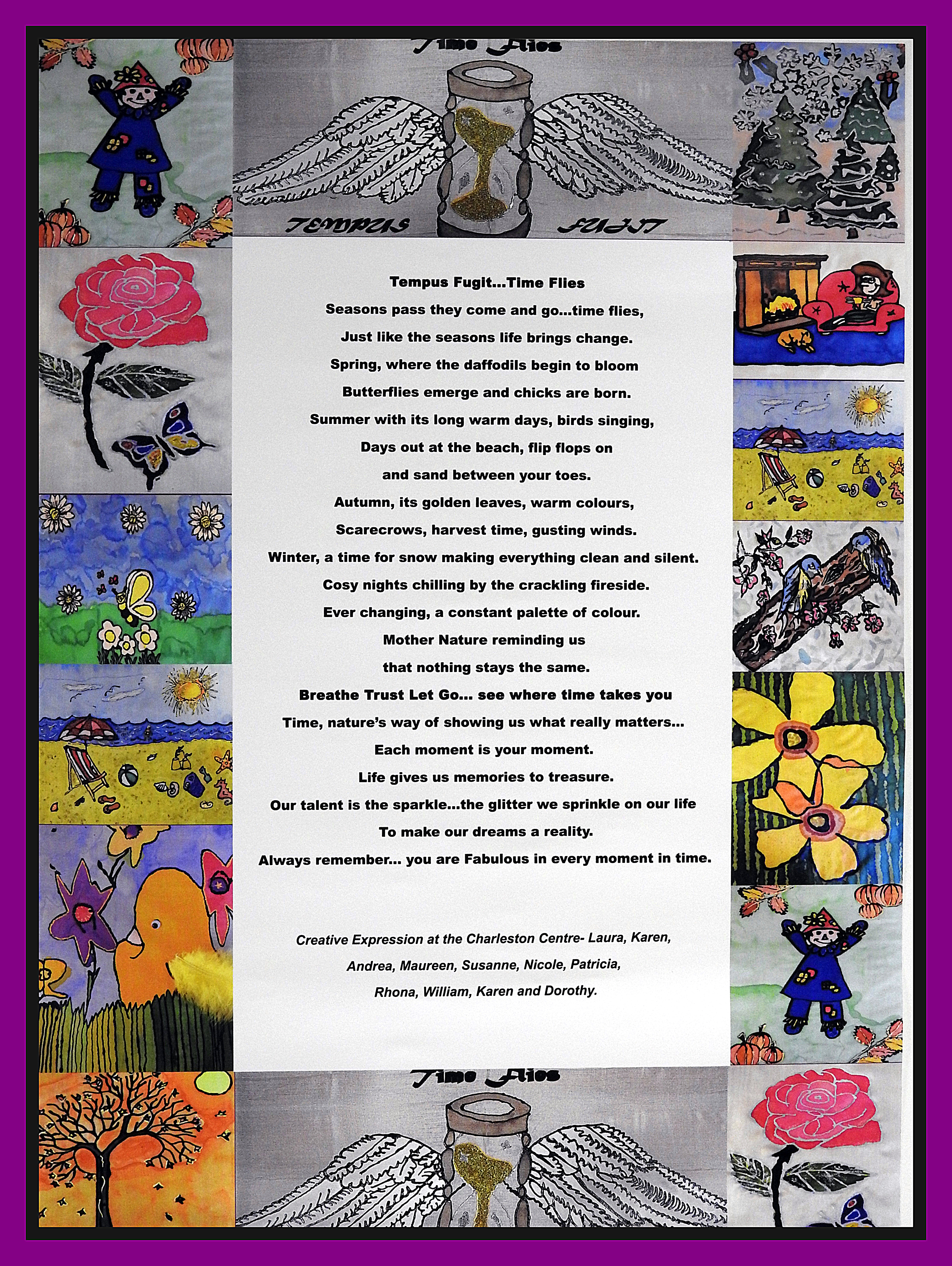 A post from our Community Correspondent Laura McGlinn about her involvement in #SMHAFF
Time is something that makes you think, more so at this time of year. Looking back and looking forward, clocks changing. Its all relevant in our life's. Tick Tock ,Tick Tock!
Recently I learned about the meaning of Chime another sound but in a different context by The Scottish Recovery Network. Truly Inspiring.
C… CONNECT
H… HOPE
I… IDENTIFY
M… MEANING
E… EMPOWERMENT
All of it relevant as I have been a part of Renfrewshire's Scottish Film and Arts Festival 2016, working with fantastic people. The two images were created for the event and just part of an incredible display showing until January 2017 in Paisley Museum.
So what does Time mean to you? Pop in and create a piece for yourself, a Poem, Art, Photography etc. Fill in the Blanks and show what Time means to you in your Journey in an incredible space!
Have Fun and Enjoy!