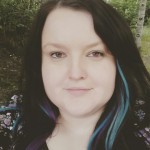 @hippychick1987 Community Correspondent Ann Marie Sharpe shares her story
When asked about the best decision I ever made, there is no doubt in my mind, or need to contemplate. Moving to Scotland, is by far the best choice I ever made, both for my mental health and for my life happiness.
I moved from the north-east of England to live with my partner (now husband) in Glasgow, where he has lived since he was a child, over two years ago.
In the move I got so much more than I had bargained for: not only I had found my future husband, I also got my fluffy family (1 rabbit, 5 guinea pigs and a puppy) who I love dearly, and who keep me going no matter what. And with all of that, I found my home: the place where I feel happiest, feel most safe and where I am free to be myself.
As far as my mental health, here in Scotland I finally got the diagnosis and the help I had spent most of my life searching for. This help started with the most wonderful GP I have ever had the pleasure to encounter, who changed my life and helped me in ways no other health professional ever has. He really listened to what I had to say, which was highly unusual, and referred me to the right people, where I got my diagnosis, the right medication and a mental health team to support me.
Throughout all of this, after my referral he kept monitoring me, making sure my treatment was going to plan. He has always been there for me if I had questions or problems. He has gone above and beyond, and because of that I have the answers about my illness that I have searched so long for, and the ability and knowledge to have more control over my bipolar disorder than I have ever had.
I now feel able to move on with my life, manage my mental illness the best I can and start to work towards my life goals.
Community Correspondent Ann Marie shares her story as part of our theme for autumn : What's the best decision  you ever made? We'd love to hear about the best decision you ever made. Get in touch @mindwaves1 or share your story here. 
You can follow Ann Marie on twitter or visit her personal blog .