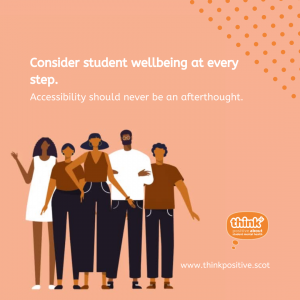 Think Positive, a branch of NUS that aims to create a more joined up student mental health sector, have launched their national student mental health campaign #HelpingStudentsThrive
We were really excited to work with NUS on this campaign, and Mind Waves facilitated a series of sessions with students with lived experience of mental ill health, and used the feedback from those sessions to create a series of graphics and an animation. We're happy to say that the campaign was co-produced at every level.
The animation shows the realities of living with mental ill health as a student, and highlights the responsibility that institutions have to centre student wellbeing.
Watch the animation below!
Mind Waves are available for digital consultancy work! That includes producing animations just like this one, as well as social media graphics, podcasts, transcription, copywriting work and more! Get in touch by emailing maddy@mindwavesnews.com if you're interested.