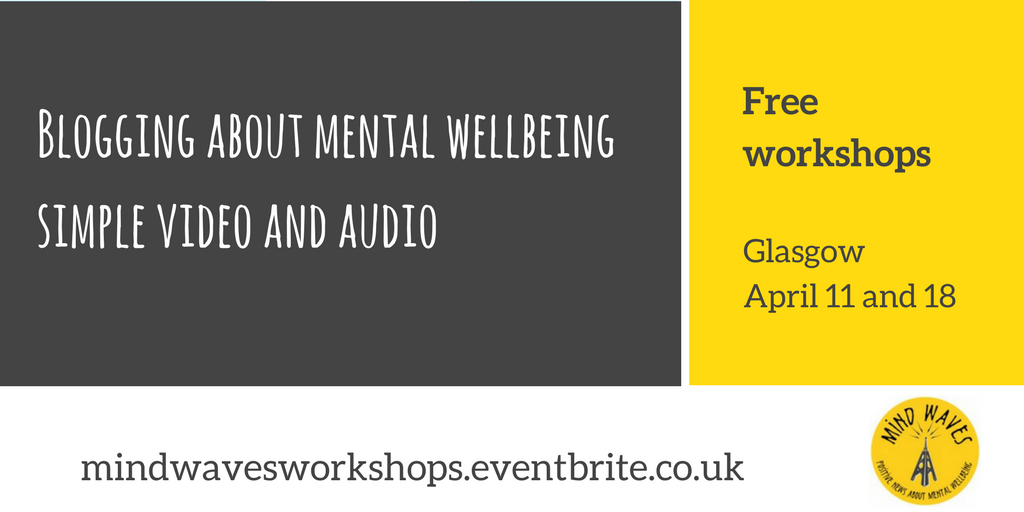 Great news! We've set dates for our next free skills workshops.
Our free workshops are open to anyone who has something to say about mental health and wellbeing, whether you have lived experience, you're a carer, or it's part of your job or volunteer role.
The sessions are informal, accessible and we'll even have some snacks. It's a great chance to learn more about how we can use digital technology to share our experiences and opinions on mental health and wellbeing. They're both at the Health and Social Care Alliance on Bath Street in Glasgow. If you have any access requirements, or if there's something we can do to support you to come along, please do let us know.
Simple video and audio
April 11, 1.30 – 4.30
Learn how to record and share video on your phone.
what works well in audio and video online
how to make simple video and audio clips with a smartphone
interviewing people or sharing your own opinions
where to share your content
If you have a smartphone or a camera, please bring it along, but don't worry if you don't have your own.
Find out more and book your free place here. 
Blogging about mental wellbeing
April 18, 1.30- 4.30
We'll look at:
How blogging can support your wellbeing
How to write posts that people want to read
Planning your posts
Creating multimedia content
Advice from our volunteer Community Correspondents
Find out more and book your free place here. 
Our course always fill up quickly, so if you book a place and you can't make it, please let us know so that we can invite someone else along.