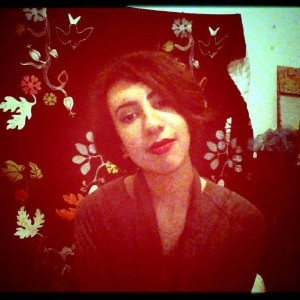 A post from our Community Correspondent Marilena Balagianni as part of our "What Recovery Means to Me" series in partnership with the Scottish Recovery Network
Perspectives on recovery have changed significantly over the years.
Way back, recovery was seen as almost impossible. At times, it has been seen as the ultimate goal, a destination, a final cure; the point where someone turns to sanity.
Today, the fundamental belief is that everyone has the capacity to recover, no matter what the problem someone is facing.
A major difference in the new perspective is that individuals are not defined only by their performance , or by the symptoms per se. The emphasis is on the individual, how we live and increasing the quality of that life. Recovery also takes a personal, active meaning, rather than being perceived as a 'success' of science. Even today though, we have to acknowledge that there is a creeping perception of mental problems as a 'defect' that can be removed, returning the person to a sane state.
Recovery is self-defined. It's about the meaning the person gives to it and his or her goals. There are multiple perspectives on how a person can recover and each one has its limits. From a biology-oriented perspective that sets the recovery in restoring brain balance, to a psychological one that focuses on therapy through discussion, and to a social one that emphasises the importance of community, we are now in a time where self-help and alternative therapies are considered crucial in the process of recovery.
For me, recovery is a journey, where we strive to improve health and lead a balanced life. It's about recuperating aspects of life lost by the mental problems regaining a sense of control. There is no linear path during the process of recovery but rather a messy route with many ups and downs. It is an active process where the individual plays a significant role in shaping the path taken.
More people nowadays agree with this definition. It is no coincidence that people say ´I am in recovery´´ instead of saying´´ I will recover´´ and they don´t mean that they will not get there but that recovery is a constant journey. The most important ingredients, in my opinion, for recovery, besides the therapy-related tools are connection, purpose, trust, a sense of identity and hope. If you have these, recovery can begin.
It relies on deciding to recognise your own power and take action. The individual's uniqueness, experiences, strengths and goals guide recovery. Background, the values and the support of the environment play an essential role in the process of recovery. As we are all different, the recovery process will be different for everyone. There is no ´´one size fit all´´ recovery. The foundation of recovery is the person and their will to recover.