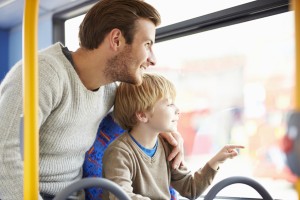 If you are bringing up kids on your own, you'll know all about what makes it great and what makes it tough.
The recent budget is full of confusing promises, which are suppose to make it easier to work , but we all worry will just make us poorer. What seems to be missing in all of this is the voices of people who know best: the lone parents who have to live with the changes. What would need to happen to make life better for you and your children?
A unique project set up by Glasgow City Council and One Parent Families Scotland (OPFS) wants to hear from single parents about what they think would change their lives for the better. The consultation is a response to research highlighting the negative impact of welfare reform on single parents; 40% of all families with children in Glasgow.

The key aim of the project is to influence and direct positive change within partner organisations to improve services and responses for lone parents in Glasgow. Whether you want to see more flexible childcare,  support for your mental wellbeing or better efforts to tackle stigma, take ten minutes to have your say.
You can complete the survey here.