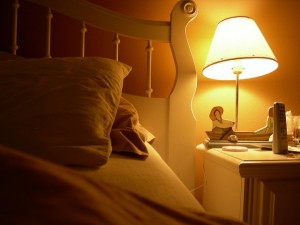 A poem about bed and wellbeing from our Community Correspondent David Bradley
Bed
When you're at the end
of the day.
And no answers
have come your way.
When nothing you think
can make a link,
when things seems dark
and out of sight
go to the bedroom
put on the lamplight.
Go to your bed
with the thoughts
in your head.
You're in a safe place
relax in your space.A
Accept your moans
and groans, you're only
flesh and bones.
We'd love to hear how bed is connected to your wellbeing. Tweet us @mindwaves1 or share your story here.