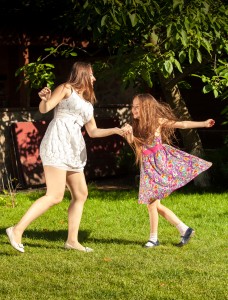 "Dance: even if you have nowhere to do it but in your own living room."
Baz Luhrmann, Sunscreen
It seems there is an awareness day for just about everything in the world. As well as the biggies like World Aids Day and Mental Health Awareness month, there's potato day, talk-like-a-pirate day and – of course – national theme-day appreciation day.
It can all feel a bit silly, but my ears pricked up when I heard about Two Left Feet Week, which is this week, 19th-25th July. There's something joyous about the idea of a week dedicated not just to dancing, but to celebrating dancing done badly.
There's an intrinsic relationship between dancing and mental wellbeing. We all understand the idea of dancing for joy. But just the act of dancing can make you feel better.
It's not just about physical exercise. The act of moving to music can help to express difficult emotions and help us to connect with other people. One Department of Health evidence review found benefits ranging from elevated mood in older people to better family relationships and more positive body image in teenage girls.
And the best news: it doesn't seem to make any difference how good you are at it. Jumping about your living room to Queen records can be just as effective as perfecting the tango. Even if your mobility isn't great, dancing while sitting down can offer benefits.
So, what are you waiting for? Get moving.