We are delighted to present this guest post from Derbyshire based musician Matt McGuinness. As well as being a father of three and working full time, he heads up the band 'Matt McGuinness and the MLC'. His solo show 'We are what we overcome' is all about music and mental health and is the prelude to a single release in September, accompanied by a full band UK tour. Catch Matt this summer at the Edinburgh Festival Fringe from 10th-24th August (9pm each night) at The Street Basement Lounge, Picardy Place and follow him on Twitter @McGuinessMLC (Photography credit – Josh Beardsley)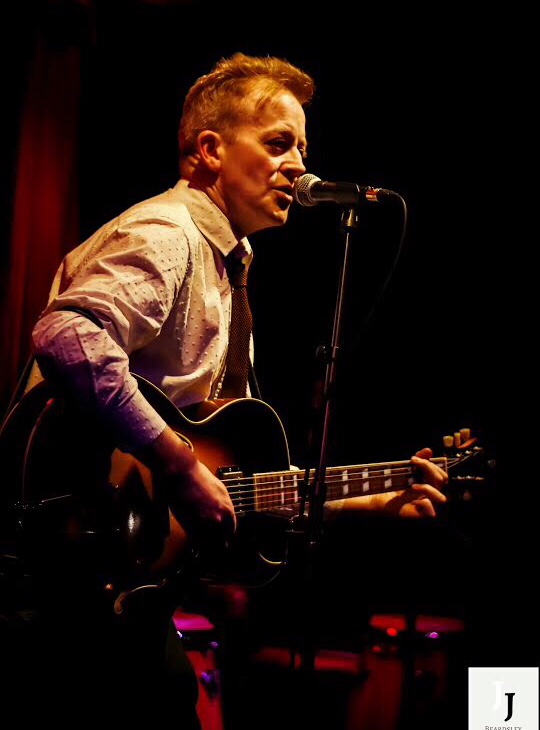 My mind wanders.
That's the start of everything, bad and good. All sorts of possibilities dawdle, amble, hop, jump and run in who knows how many directions. There's rarely any concern for the inevitable consequences of these journeys; for the moments wasted on each path taken; for their likely destinations; for what's been left behind.
Music lands with a much-welcomed calm and provides focus for my thoughts. It directs them to a point where I can not only leave the rest of my mind for a later date, but can positively channel my scattered musings to produce something of actual use. This may only be a phrase or two, or a line of melody that will never see the light of day beyond a brief encounter with a bright May morning in the middle of Derbyshire. But for me, for that fleeting moment, there's perspective and some relief as I momentarily see one thing at a time.
My mind wanders and all those places that lie in wait will rest a little while longer, while I'm busy humming a tune or turning and returning a rhyme. Worry can trip you over and kick you when you're down, but a good song (or even a not-so-good song) is like skipping along, not so much without a worry in the world, but perhaps more like being on a parallel path in another place entirely.
The thought of a tune is like a daydream.  After the thought I try to record and write down as much as I can. And when I listen back, it transports me right back to the place of the initial thought. It might be a love song, or a rant of revolution, or something else entirely. But one thing each has in common is that they take me away from the day-to-day. Even if that's exactly what the song is all about.
I can hope or deride myself in the third person: therapy without the wait, if you like. For, as I fix the lines and revisit the tunes, I think through my own solutions and unpick what exactly it is that unsettles me. And maybe discover that it's not so unsettling after all.
Music, like any art form, can be a welcome distraction even at its worst.  But at its best, well, that's a whole different story.