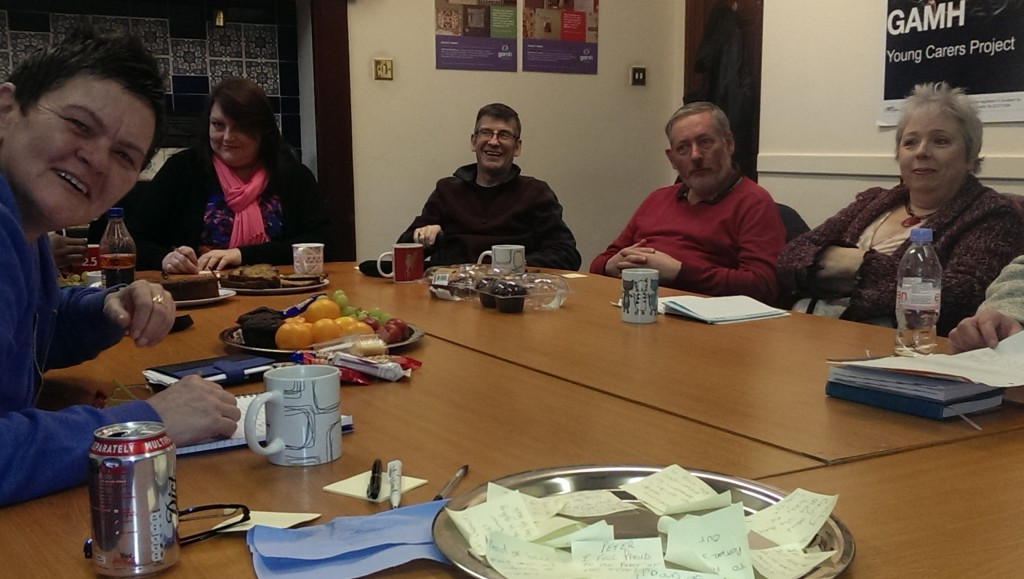 At our Mind Waves Community Correspondent meeting on Friday, we talked about what makes us proud.
We each wrote what makes us proud on a post-it and an empty sandwich plate seemed as good a place as any to collect them in. What a beautiful accident that we ended up with a silver platter of pride. Lovely.
Here's a wee selection of what came up with. Some are big life-changing things, others are simple things we'd achieved that day, but the all deserved a round of applause.  Expect to see some of these stories expanded into full stories in the next couple of weeks. Three cheers for everyone!
"Proud of being able to have enough focus to wallpaper my home"
"Smiling, being around others who don't judge me"
"Stopped smoking, bought a cheap car for A-B. Safe, out of the public streets"
"I'm proud I survived a human-free Christmas rather than allow my ex-partner in"
"I'm proud of all the fabulous members of GAMH for using their voices to protect their services"
"I feel proud to be part of the team"
"I'm proud to be telling my story to hopefully shed some light in dark corners. I'm proud to speak my truth quietly"
"Proud of being more open and tolerant of others"
"Driving by pubs, chemists and bookies: now I'm getting my life back"
"Proud that I had my son"
"Telling my story through the history project"
"I'm proud to make it here today"
"I'm proud of my son"
"I'm proud my conscience is clear"