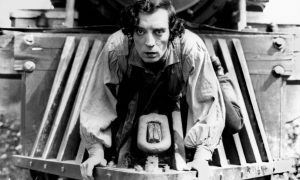 As a part of the fantastic Scottish Mental Health Arts and Film Festival, St Matthews Church in Paisley is holding a silent movie competition.
Silent Night welcomes amateur and experienced film makers to make and submit a 21st century interpretation of a silent film and it can be any genre you like. Best of all is that you have the opportunity to enjoy a live accompaniment to your film improvised by Donald Mackenzie, House Organist to the Odeon Cinema, Leicester Square.
There is a cash prize of £250 for the winner, and £100 for the two runners up.
If you're interested in taking part, you can find more information on the St Matthews Eventbrite page.