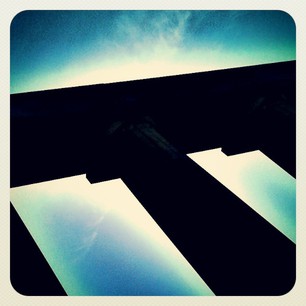 Geoff Huggins spoke for Government at the SRN Conference to address the needs of Scotland's mental health and wellbeing.  He is the Head of the Mental Health team.
He talked about how he believes in promoting well-being and preventing mental illness in the first place. The National Programme for Improving Mental Health and Well-being aims to improve the mental health of everyone in Scotland, and to improve the quality of life of people experiencing mental health problems or mental illness.
He also talked about how new ways of communication can be part of this.
The aim of the National Programme is to bring about a system of self referral for people to be in more control of their own care. The tool of the internet could pick up over 1 million people asking for help with stress, isolation, depression, sleep and addictions.
For example 'hard to reach groups could use the new technology to Google "I feel alone" '. Feedback on people's experience of services could be a collaborative evaluation using people-friendly software to produce a statistical and quantitative assessment.
"The Government will continue to push ahead to see these supports come about."
He added that we need to know what recovery means besides diagnosis and pharmaceutical treatment. How are social relationships, work, housing and other factors involved; such as the environment and community?
Geoff Huggins said that he and the Government hope to see people's "participation in their own destiny."
People who were at the event were positive about what Geoff Huggins said.
"This is a good reminder about the day and the theme of future interventions, the way forward and how we can all take a personal responsibility for wellbeing.  I see mental health evolving to a more equal basis and was very interested in what Geoff Huggins said."
Story by Community Reporter