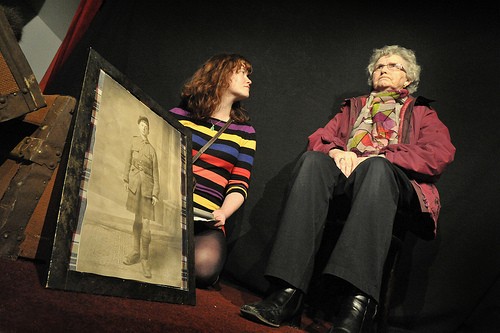 Do you like taking photos and videos of family and friends with all the generations and ages together?
Then this could be the competition for you.  An organisation called Generations Working Together is looking for compelling, and emotionally engaging photographs and videos taken by amateur photographers and filmmakers that clearly show different generations working together.
It doesn't matter who takes the photo, whether it's the younger or older person, but the picture should show the importance of the different generations working and being together and sharing things.  And we know that this can be good for our mental well being, whether it's offering our life experience and skills to a younger person or being around young people with a zest for life that gives us energy too.
Could there be a Mind Waves photo winner out there? 
There are two categories to choose from, photo or video, each with a first prize of up to the value of £150 and a second prize of £75. All entries must be accompanied by an application form. The closing date for the competition is the 27th of September 2013.  For more information look at http://generationsworkingtogether.org/news/photo-video-competition/