Reflecting on the events surrounding his attendance of 'The Technology 4 Good Awards' in London, Kevin Gallagher wrote this hoping it showed an ear for radio.
Night.
Hunger drove me out of my hotel room following the Technology 4 Good Awards. Also the desire to photograph the newly opened Shard at night and the hope there would be fireworks like the night before. Normally I wouldn't set foot outside on a Friday night but somehow London managed to feel safe in a way Glasgow doesn't. It was conspicuous for the absence of angry shouting and swearing that is the norm here.
The night scene was vibrant and alive with restaurants and bars taking over the market space below London Bridge. I began taking photographs of the Big City's newest landmark many describe as a symbol of confidence. Mainstream gauges of confidence always concentrate on business, finance and sport. There is evidence for a shift in people's priorities in The Slow Movement. Started in Italy 25 years ago, it grew in Australia before gaining a foothold in London. The principle promotes better mental health by learning to take more from small pleasures and being happier with less. Slowing down you can appreciate life more, relieve stress and avoid depression.
That night in London people seemed to have a confidence that can't just be down to the current regeneration, although there has been plenty of that in the run-up to The Olympics. The city has changed a great deal since my last visit. The surreal sight of upright pianos placed throughout the city with people having impromptu singsongs added to the relaxed feel. The area beside The Millenium Bridge, Tate Modern and the reconstruction of Shakespeare's Globe Theatre featured a free performance of Elton John's greatest hits. It was a calm relaxing atmosphere for people to stroll around in.
Day.
I returned to Tate Modern the next morning intending to visit the Edvard Munch exhibition. Instead I found myself in the middle of a protest against BP sponsorship of the arts. Liberate Tate are a group of activists campaigning against the controlling influence of finance in what happens at Tate Modern.
'The Gift' was a performance art installation and a very civilized form of demonstration that the General Public can respond to positively.
They installed a full-sized wind turbine blade in the Turbine Hall at the Tate Modern. This is just the latest in a series of art protest installations these clever foxes have been responsible for. As a group they have the confidence to assert their views in a persuasive and non-violent way. This memorable event made up for The Munch Exhibition I couldn't afford to get into (entry fee £14). For that money I'd buy a book instead.
The full story of 'The Gift' can be found on the Liberate Tate website.
Later, searching Soho for a Subway sandwich shop, I encountered London's Gay Pride. From all accounts the parade was downscaled this year and relabeled a protest march. It was still a massively colourful celebration of community integration to be enjoyed by the whole public. Against a background of funding shortages the event went ahead and was a huge success. It remains a free event for everyone. Included were representatives from police, NHS, charities, councils, teachers, religious groups and even the boy scouts. The party mood wasn't diminished by the lack of floats – this removed corporate sponsorship normally plastered over the vehicles. Perhaps it even enhanced the atmosphere as the performers and public connected. The event was well policed and very good-natured. Gay rights campaigner, Peter Tatchell commented, "The corporate commercial aspect is much less this year, thank heavens… We have gone back to the roots of the original gay pride march in 1972."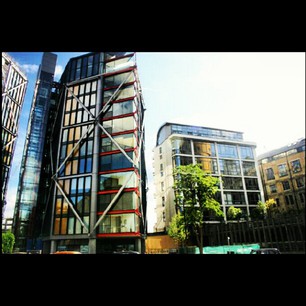 There was no lack of enthusiasm as my photographs show. I didn't witness any disturbances or signs of substance abuse, only harmless fun. That is the most important thing for improving social integration morale and the personal wellbeing of those participating.There was a real sense of the community coming together.
These events took place in a short space of time, not forgetting The Technology 4 Good Awards. It demonstrates that night and day there is always something happening in London that boosts confidence, mental health and wellbeing. The self-reliance and willingness to assert ourselves is something we need to replicate in our own city.
If you were wondering, I eventually got my sandwich on Oxford Street with only minutes to spare to catch my train.