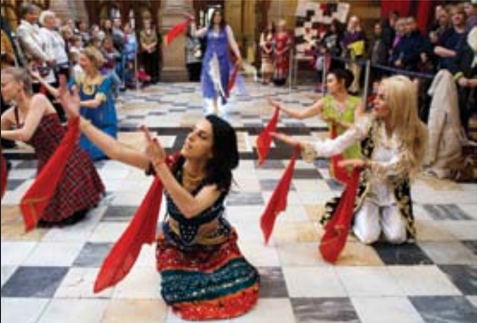 October 1st marks the start of two exciting times: Black History Month and the Scottish Mental Health Arts and Film Festival (@SMHAFF). And to kick it all off, Kelvingrove Museum is hosting Moving Minds : a free cultural extravaganza exploring diversity in our communities.
We are excited about the whole prgramme, not least because three of our Community Correspondents are trying their hands at being film critics for @SMHAFF's Talking Heads project. We'll be sharing their reviews here at mindwavesnews.com
Until then, if you want to jump-start your cultural engine, you could do a lot worse than heading along to Kelvingrove on October 1. The day will include:
Screening and discussion of Glasgow Girls- a film about Glasgow teenagers fighting to save their friend from deportation
Music from Moyenda and Joyous Choir
Writing workshops, fashion, dance, theatre and more
All events are free, but you need to book for some. You can head along at 10.20 to register for the morning events and soak up the atmosphere, or 1.20 for the afternoon events. You can download the full programme here: Moving Minds
If you go along, let us know how you get on.