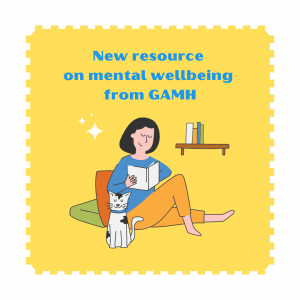 This week on the blog I'd like to draw your attention to a wonderful resources designed to support wellbeing during lockdown.With the possibility of more COVID restrictions being put into place, it's important to take the time to check in with yourself and look after your mental and physical wellbeing wherever possible.
Jenny from Glasgow Association for Mental Health (GAMH) has created some wellbeing packs and I would highly recommend taking a look. I especially liked the 14 day writing challenge detailed in the 'Resilience and Wellbeing' pack and the recipe for Bolognese sauce in 'Food for Recovery'.
Find links to the PDFs below!
I'd like to end this post with a poem by Emily Dickinson that is included in the 'Resilience and Wellbeing' pack. Remember to be kind to yourself this winter and we'll see you next week for another blog.
"Hope" is the thing with feathers-
That perches in the soul-
And sings the tune without the words-
And never stops – at all –
And sweetest – in the Gale – is heard –
And sore must be the storm –
That could abash the little Bird
That kept so many warm –
I've heard it in the chillest land –
And on the strangest Sea –
Yet – never – in Extremity,
It asked a crumb – of me