The third and final animation that was created with our funding from See Me Scotland is available to watch on YouTube now. Click here to watch the animation. We were awarded this funding by See Me Scotland's anti-stigma arts fund back in April of 2021 and you can click here to read the blog post announcing this funding.
The animation is entitled 'Mental health myths vs reality' and explores some of the phrases that can reinforce stigma whilst sharing the realities of life with an enduring mental illness. Sometimes, people without mental illnesses don't understand the negative effect of saying that they're 'OCD' because they're organised, or telling someone who is mentally ill to 'just try' going for a walk.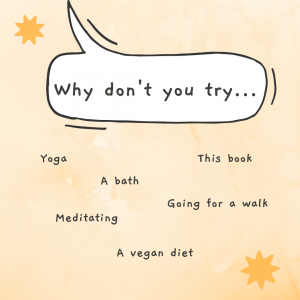 Although society is definitely heading in a positive direction when it comes to open communication around mental health, these discussions are often limited to widely experienced symptoms, such as social anxiety or low moods. These conversations are important to have, but we still have a long way to go before people with stigmatised and enduring mental illnesses truly feel included and supported.
Our three animations have been launched, but we aren't done with trying to reduce stigma around severe and enduring mental illness. If you would like to write something for the blog about your experience of mental health, or you are fighting to reduce mental health inequality or stigma, or even if you have a creative piece with themes of mental health, please get in touch at maddy@mindwavesnews.com or on our social media. You can find us on Instagram at @mindwaves_scot or on Twitter at @MindWaves1