From the lofty heights at the top of the tower block I live in, I am blessed with a living room top-over view of a hill populated by houses of the town of Clydebank, and from my kitchen, a view of the brooding bareness of the Kilpatrick Hills, which kiss the cloudy sky some height into the distance.  It is a far from unsatisfactory place to stay for me.  I even share the same year of birth with the building, providing the most tenuous hint of kinship between me and the fourteenth floor of the carpeted concrete I stand on.
But hold on a moment.
Here come some white vans, men in day-glow jackets with blue helmets and trucks full of mysterious power tools, like a cavalry come to save the building from imminent destruction.  A complete and rapid refurbishment is being applied.
Like this building, we who live with mental health problems have persevered even in dark times, but unlike this inanimate building, we all have an innate human power to renew ourselves and change those things in our lives that need changed.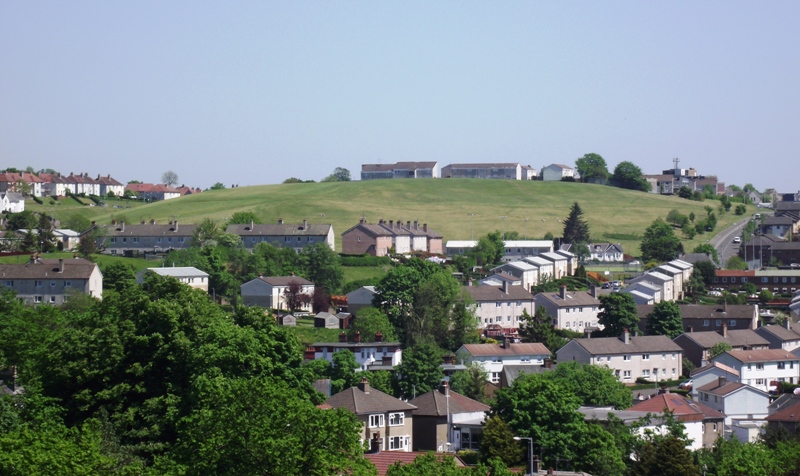 Sure, my building has seen better days.  Perhaps it sprouted a brain somewhere among the pigeons near the water tank on the roof, and sadly considered itself no longer fit for purpose.  Some of us strongly but wrongly reflect the same mindset.  I know I have considered myself 'not fit for purpose' more than once, whilst at the same time not knowing what that purpose was supposed to be in the first place, or if indeed a purpose was needed at all!  But as with us, this building most certainly is fit for purpose.  It might just be a big, heartless tower block which cannot emotionally consider matters (in concrete terms) regarding its own wellbeing in the same intelligent way we humans can, but if it could, all it would have to do is accept only those things or add-ons that are coming its way from the workmen which can change it for the better, so that when the renewal is finished, it may shine again without even trying.
Community Reporter, John Copeland