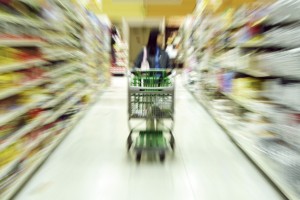 A post from our Project Manager @rosiehopes
One of the hardest things about being depressed is feeling incapable of doing anything about it. In fact, it's not just doing anything about it: it's deciding what to do.
Sometimes the sheer weight of making a decision can feel too much to bear. Sometimes I can't decide what I want for dinner, never mind what major change I need to make to my life.
I'd always assumed that the more choices you have, the happier you are.
But then I read that style icon Katharine Hepburn wore the same outfit to work every day and it got me thinking. What freedom.
Don't get me wrong, I know how important it is to have choices. I have interviewed many people with learning disabilities who were brought up in hospitals and weren't even allowed to choose their own clothes. I know that for many people, just making little decisions can make a huge difference.
But do we really need to make a hundreds of choices every day? Sometimes I feel like there are only so many I can make before I feel overwhelmed and my ability to do so starts to deteriorate. I find myself doubting my choices and failing to decide at all. And I'm not alone.
Apparently judges make less favourable decisions as the day goes on and the sheer number of decisions we have to make in the supermarket explains why our willpower gives out and we buy a chocolate bar at the checkout. The deterioration in decision making is part of their marketing plan.
It turns out that Katharine Hepburn is in good company. Obama wears only blue and grey suits. And it's working for me. If I need to make big decisions, I clear my head by cutting down on the number of little ones I make.
I only buy blue, orange and grey clothes. I don't eat meat, which means I feel less overwhelmed by menus. I have a limited uniform of work clothes. If I have a big week coming up, I plan the meals at the start of the week so I don't have to decide at the "flashpoint" of dinner. I love just not having to think about it.
Of course, it's important that it's my choice to eliminate decisions. And sometimes, if I feel like being a rebel I'll throw caution to the wind and wear jeans to work or eat a burger.
But, for me, removing choices means removing stress and lets me focus on the important decisions in life.