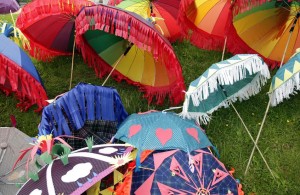 A UNIQUE COMMUNITY EVENT IN EASTERHOUSE
Friday 24 October, 12:30 – 2:30pm & 6:30 – 8:30pm
Our friends at Glasgow East Arts Company and NHS Greater Glasgow & Clyde North East Sector Community Health Partnership are proud to present – HEADSPACE: The Power of Giving – which forms part of the Scottish Mental Health Arts & Film Festival.
This year HeadSpace celebrates the festival theme of 'Power' by bringing together community groups in a sharing of creative gifts.
Offering a gift enriches your well-being, it makes you feel good about yourself and it makes others feel great when they receive one. Many of us have a 'gift' or a talent and the 'Power of Giving' celebrates both.
This unique event at Platform @ the Bridge brings together 23 local arts and community groups together for a celebratory meal over two events – lunchtime and evening.
There will be performances, music, films, singing, plenty of banter and of course, good food. But the jewel in the crown is when each group presents the 'gift' they have been working on for many weeks beforehand.
The event is being hosted by top Scottish comedian Keara Murphy and there's a special performance by Scottish Album of the Year Award 2013 winner RM Hubbert, who will also be hosting a special question & answer session on the coping mechanisms he uses to help with his own mental health & well-being.
The event is free, but they expect it to be busy, so if you want to book a place, contact them:
trish@platform-online.co.uk
0141 276 9676
http://mhfestival.com/