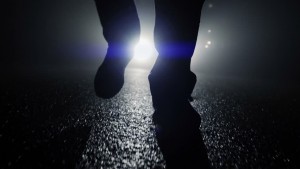 A poem about from our Community Correspondent David Bradley
I'm walking home, I'm on my own,
I'm walking rather fast,
as I walk past
I'm looking all around,
with my feet on the ground
I keep on going, with no slowing
I'm walking at a certain pace,
I don't feel safe
I'm getting closer to home.
This is a bad zone.
I've been attacked before, outside my door.
I'm listening all around for a
familiar sound, shattering glass
or a shout from a lout.
I'm walking up the stairs with
my keys in my hand, I open and
unlock the door, I don't feel
scared any more.
David Bradley