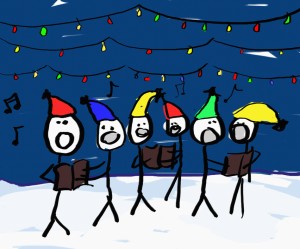 When was the last time you were in a Christmas concert? Creative Collective in Easterhouse are looking for people to get involved in their Christmas performance, either backstage or in a starring role. There will be songs, games, jokes and stories and it looks like a lot of fun.
It's not about being the best singer or actor in the world. You don't need to have any experience and it's open to people of all ages. All you need is a sense of humour (and if you don't have one when you start, you will by the time it's finished!)
The final performances will be on Fri 19 and Sun 21 December, so if you're free then and you can make it along on Thursday evenings, get in touch with them.
Thursday evenings, Platform at the Bridge, 6.30-8.30
Contact trish@platform-online.co.uk , 0141 276 9676