We had booked our tickets for the Track Cycling World Cup in Glasgow weeks ago, but now, at last the day had come. We arrived at the brand new Sir Chris Hoy Velodrome early, at least an hour before the cycling was due to start, but so had everybody else. The masses of people making their way to the arena and squeezing through the doors only added to the anticipation and excitement.
We took our seats and the first thing that struck us was, "Wow, what a view". We were only metres away from the track. Many of the cycling teams were already warming up on the track and we were so close you could hear the constant hum of their tyres on the beautiful pine boards that made up the racing surface.
After the whole crowd practiced being quiet for the start of the races, then cheering like mad once they had started, the first proper racing got underway. It was the team pursuit, four cyclists to a team whizzing round the 250 meter track at about 50 kilometres per hour. That means a lap takes just about 15 seconds – its sounds fast and looks fast.
Over the day we watched eight different events over a period of more than six hours, but the time passed nearly as quickly as the bikes sped by. It was a day full of excitement, close finishes, the thrill of winners and the occasional spectacular crash.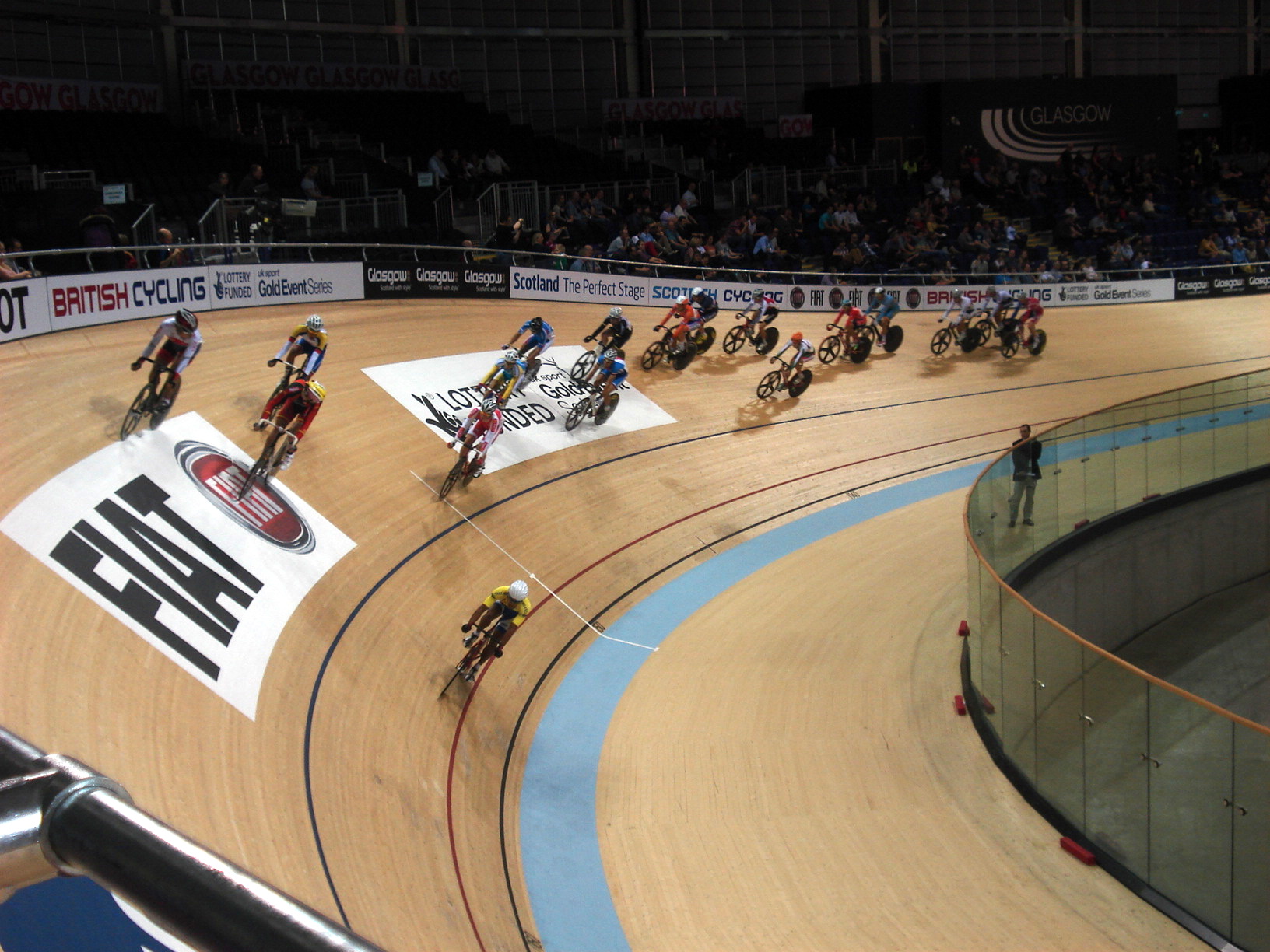 Watching young international athletes at the top of their sport was truly inspirational. Inspirational enough to make me dust down my old Raleigh and get out on the road myself.  Sharing the event with so many other people was good for my wellbeing.  If it gets me out in the fresh air a bit more often, that will be a double benefit.
The community reporter team