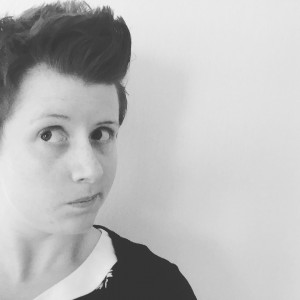 A post from our Community Correspondent Emma Wilson @iamemmawilson
Returning to University as a mature student was exactly the fresh start I needed
At 25 I seem to be putting some amount of pressure on myself to be at a certain stage in life, and I'm not entirely sure what that may be. When I was 17/18 years old, fresh faced out of high school I went to University without a clue what I wanted to do or achieve in studies and a career.
Now, however, I have clear ambitions and a drive. I have a desire to accomplish things and the commitment to see it all through. There is a lot to be said about going to University as a mature student, which I only really appreciate now that I am approaching my sixth week of exactly that.
I can see the difference, looking around at some of my fellow classmates, who spend a three-hour lecture watching Netflix on their phones. That used to be me, first time around at University, except I never bothered to even attend the lecture. Now, I actually want to be in the lecture, I find myself troubled by the gaps in my knowledge or the parts I have no clue what anyone is talking about – and like a proper grown up I go away home to find the answers.
I have a new perspective on studies, and my brain is now hungry to learn everything.
Admittedly in the few months running up to the start of my first trimester I was incredibly nervous, particularly with a concern that the demands and pressures of University life could end up having a detrimental effect on my fairly stabilised mental health.
If anything, I feel like I am flourishing as a person with this opportunity, and it has been a wonderful decision. I am standing as a class representative, have joined in with a sports team, and made a fantastic group of friends.
Knowing that there is also a strong support service in place if I ever find myself in need of it is certainly a reassurance, but things have kicked off so well, that I have actually found my GP reducing the dose of medication I take.
Feeling positive and hopeful for the future? I think so!
You can read more from Emma at her blog iamemmawilson.co.uk