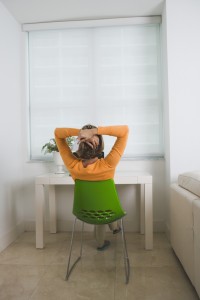 It's amazing the difference that getting out and meeting people can make when you are depressed.
I met a brilliant group of women at Revive in Castlemilk recently. They have taken over a church hall in their community and transformed it into a real hub.
One of the group members wrote this poem about the difference that being involved has made to her mental wellbeing.
Sitting In This Room
Sitting in this room feeling sad and ill
Don't know what to do
Doctor said – take this pill you'll feel brand new.
Sitting in this room feeling down, depressed and low
I need to get out I hear me shout
But there's nowhere to go.
Sitting in this room I want more but I need help to open that door
I need to survive and feel alive so what can I do?
I join REVIVE and feel brand new!
Poem by REVIVE member.