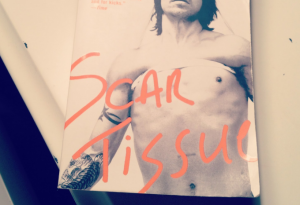 A special feature from Laura Gulliver: a freelance health writer who has spent the last few years of her career writing and talking very openly about her own battles with mental health and addiction.
Although there are many who think self-help books are something that should be given a wide berth, for many millions of people they have been the catalyst to seek the truth about their inner demons and a further mechanism for them to be able to get the professional help they need. Whatever your emotional problem there will be a book out there that can help reaffirm that you're not alone in your thoughts and that there is an answer.  
Books about breaking free from the suffocating grip of  addiction are important – especially the ones that are brutally honest and challenge the status quo. Some have happy endings; some conclude with a palpable sense of heartache. Hundreds of addiction-related memoirs are published each year and, no matter the specific affliction, readers gravitate toward authors who are fearless and authentic.
According to the World Drugs report of 2012, an estimated 230 million people worldwide struggle with some form of addiction. Though the road to recovery isn't easy, in the end, it's always worth the struggle. With that in mind, here's a look at seven must-read books that speak to the heart of addiction.
This post was originally published at Recovery.org