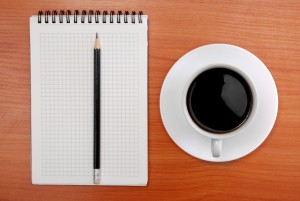 Mind Waves is written by people who have something to say about mental health and wellbeing. If that sounds like you, we want to hear from you. Simple as that. Of course, we all have days when we sit in front of a screen and have no idea where to start.
So if you're looking for inspiration about the kind of things you could write about as a Community Correspondent, here's some more focused roles you might like to consider.
Parenting blogger
There's no such thing as straight-forward parenting, but it can feel even more complicated if you have experience of mental health problems. We're looking for someone who can share their experiences, give advice or just tell funny stories about looking after your wellbeing at the same time as looking after kids.
Film critic
Did you know that Glasgow has a higher cinema attendance than any other UK city? But what does what we're watching say about mental health? If you're a budding film critic, we'd love to hear your reviews from a mental wellbeing perspective. It could be as simple as telling us about the movie that always cheers you up, or looking at how portrayals of mental health in film contribute to stigma. If you're interested, get in touch. We can help out with the cost of cinema tickets in return for your opinions.
Foodie
There's a well-known connection between food and wellbeing- and it's not just about getting enough vitamins. Food can remind us of home, bring us closer to other people and open up new experiences. Whether you're a culinary genius, or you're just learning to cook, we'd love you to share the recipes that make you feel good- and tell us why.
We can offer training, as well as providing expenses. All we ask in return is that we can publish your work.
If you're interested,or if you have any other ideas, just get in touch and we'll keep you up to date. Some of us meet up once a month to eat cake a chat about our ideas, but others choose just to stay in touch by email. It's up to you.
Tweet us @mindwaves1 or email  Rosie on: