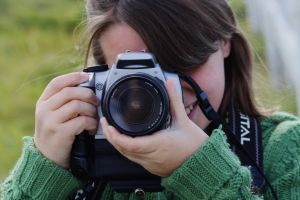 Our resilience photo competition is now closed. Thank you to everyone who entered. We will be shortlisting soon and will be in touch with everyone who entered in the next couple of weeks.
Resilience is back in fashion. Mental health services and policy makers talk about "building resilience", but what does it really mean? 
The Glasgow Centre for Population Health recently defined the term in one of their reports as:
"the ability to adapt and generate new ways of thinking and functioning in the context of change, uncertainty or adversity."
But they told us that they struggled to come up with an image that represented resilience. It got us thinking: what does resilience look like?
Here are some ideas we've heard so far:
"an urban fox and the deer found in Glasgow's necropolis; both having adapted to new environments"

"a stress ball"

"a  dilapidated building that is still being used"

"me in a full face of make-up"

"a safety net, connected at lots of points, so it doesn't matter if one breaks"
We'd love to see your images of what resilience means to you.
We hope you come up with an image that captures resilience, support, coping or transformation in your life or community. Or perhaps something that provides sense of your core self when everything else around you seems to be changing.
We have a small prize available and our finalists will feature in an exhibition in Glasgow later this year.