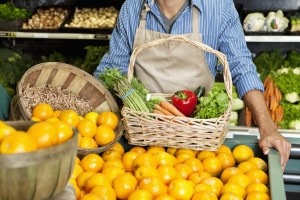 A post from one of our Community Correspondents
My name is David. I am 34 and I have cerebral  palsy.
I am a good walker but I have learning difficulties. I came from Ireland when I was 12 to live with my grand mother after the death of my mother.  My father was unable to take care of me and my brother and sisters.
I went  to a special school for children with learning difficulties. When I left school I had no job but after six years my social workers put me in touch with the Support Officer  who helped me find a part job in a super market as a shelf filler.
I enjoy my job. It gives me independence,  a wage and I get the company of the staff and customers. And it gets me out of the house for three hours per day.
After I lived with my grand mother for fourteen years,  she died.   I now live on my own, but with the  help of my brother I do  house work cooking and shopping I attend The Big Plus to get help with reading and writing. That's my story.