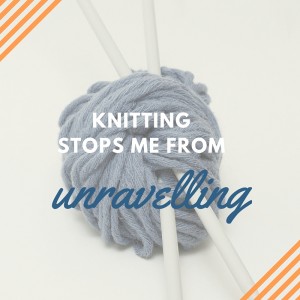 A post from @CarrieJWebb
A couple weeks ago I attempted to visit my favourite cafe-bar for a cuppa (read: glass of wine) after a long day. Akva was rammed- at 5.30pm on a Thursday! It took about 60 seconds of me wandering about looking for a spare table before realising that 80% of the customers were women. They were wearing beautiful handmade clothes. A lot of hats. The occasional shawl. Ah – glancing down I finally noticed that almost everyone's hands were busily knitting away. The happy buzz that filled the space was supplemented by the clicking of needles. March 2016. Edinburgh Yarn Festival kicked off the day after.
Later that evening I texted a pal and we decided to head to the festival that weekend. We turned up expecting to find some stalls and inspiration, but weren't quite prepared for the whole spectacle.
Edinburgh Yarn Festival is the magical sort of place where you can buy a ball of yarn for £25 (baby camel hair and silk if you were wondering), beautiful screen-printed tote bags, or handmade felt 'cat caves'. It's normal for people to pay as much attention to a handmade shawl as the owner. In fact, I watched as one celebrity designer (yes, they exist in knitting circles) greeted women wearing her designs by addressing the clothes before the person. Utterly bizarre.
That said, it was one of the friendliest gatherings I've been to in a long while. And, I thought, the perfect place to ask some knitters about knitting and mental health. One stall sold a T-shirt saying "Knitting Stops Me from Unravelling."
I spoke with Julie and Karie, both of whom are accomplished knitters, why they think knitting can be so good for mental health.
I'll be sharing what they told me in the next couple of weeks. Watch this space for more.