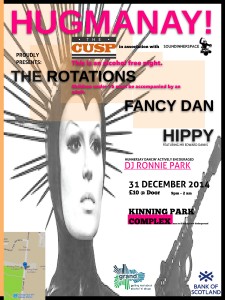 Hogmanay is probably the booziest night in the Scottish calendar, but that doesn't mean you can't have fun if you're choosing to avoid alcohol.
If you feel like a fun night that doesn't revolve around the bevvy, head along to Kinning Park complex. There's music from the Rotations, Fancy Dan, Hippy and DJ Ronnie.
It's £10 on the door from 9pm and the party goes on until 2am, so make sure you've got you're dancing shoes on.
If you know of any other alcohol-free nights, let us know and we'll tweet about them.