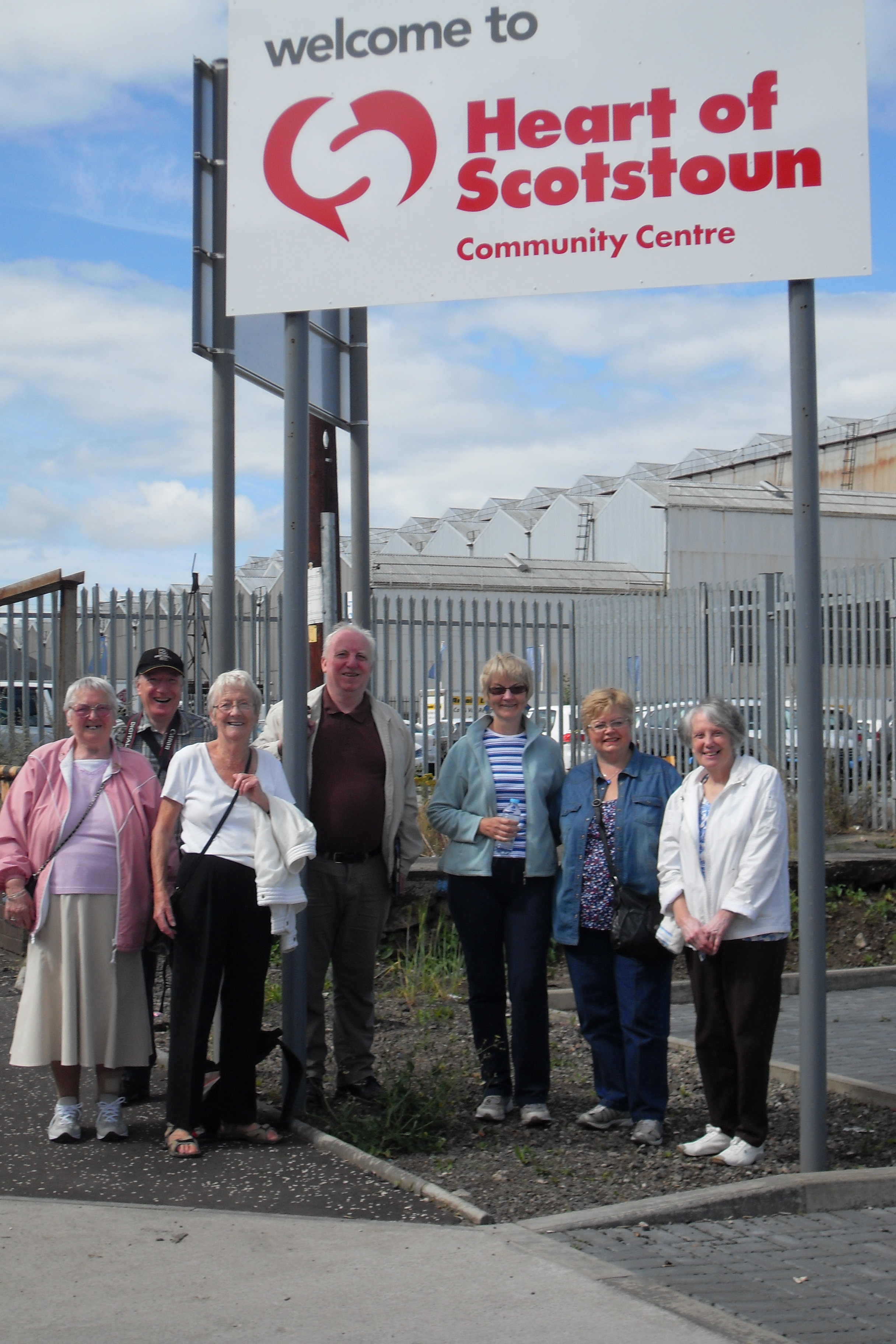 We started out on a beautiful sunny day, from the very new Heart of Scotstoun Community Centre, at 11 am on Friday 5th August 2011 and come rain, shine, sleet, snow but not ice, we have been walking ever since.
There were seven of us including Heather Macleod, Glasgow Walks Coordinator. Over the year and a half HoS Walking Group has been in running, 65 walkers have taken part in our expeditions, although not all at once.
The photographs show us at the Community Centre and walking along the old railway.  Walking is a great way to discover more about what is in your local area.
The most important thing about our walks is that walkers have fun and enjoy each other's company.
Some join the walk to help lose weight, some to improve their fitness, perhaps after poor health. Heart of Scotstoun is good for our physical and our mental wellbeing.  Walkers' ages range from early twenties to seventies and over. Some walk slowly, others quite quickly, but we can accommodate both. The best bit is that everyone enjoys themselves.
We are proud of the fact that we have given people the chance to get out and meet new and old friends in a safe and supportive environment.
The group now has six volunteer walk leaders giving us the ability to keep going through holidays and cover the needs of both fit and less able walkers.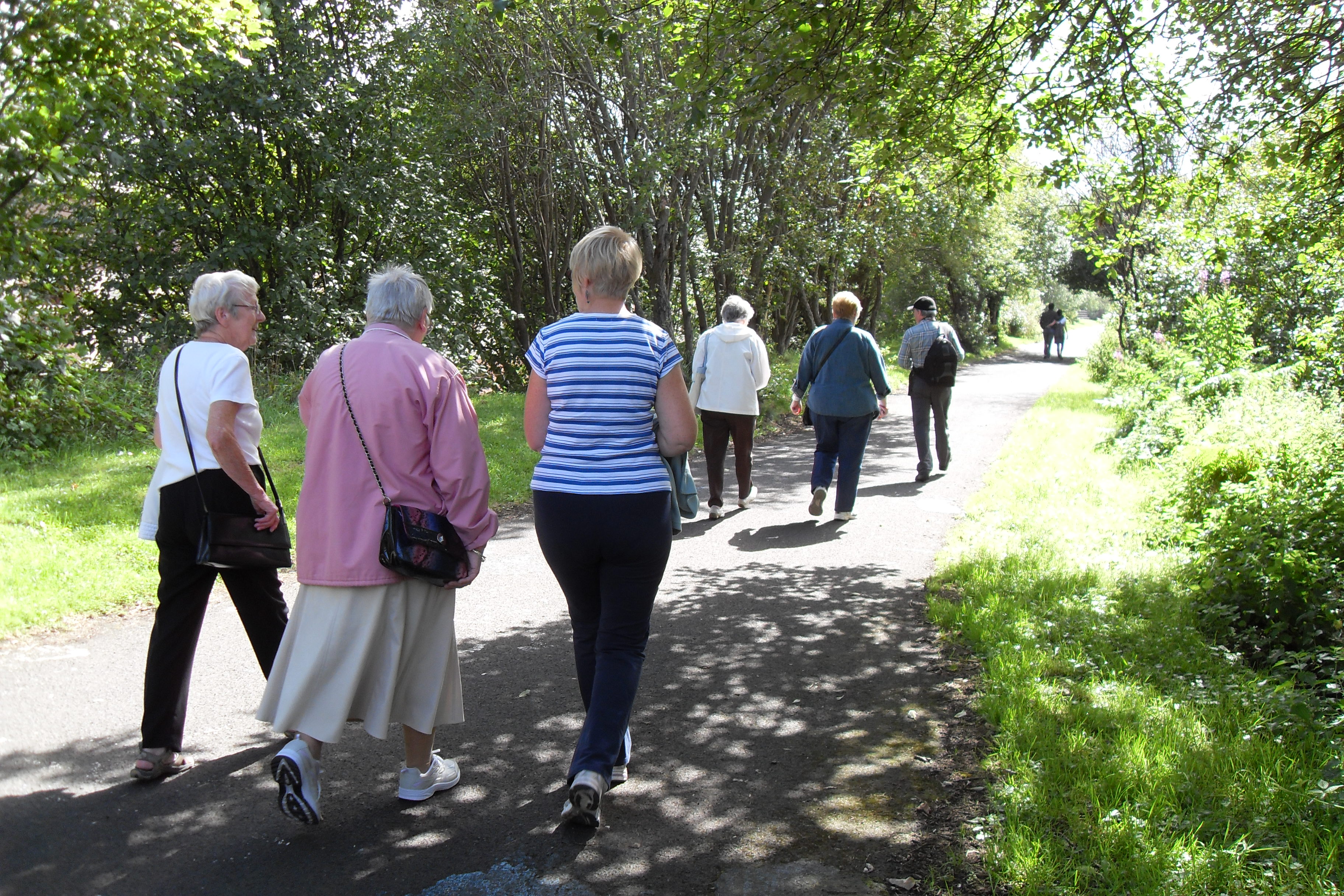 Almost 2 years on from our first walk we are still going strong and have just produced our first newsletter and will be leading our first themed heritage walk in May at Victoria Park.
If you want to find out more, get in touch with Heather, who is the Walk Glasgow Co-ordinator, at Glasgow Life/Glasgow Sport.
heather.macleod@glasgowlife.org.uk
www.glasgowlife.org.uk/healthwalks
Martin Cowan, Volunteer Health Walk Leader, Heart of Scotstoun