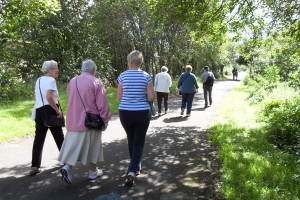 No matter what your background or situation, mental health is a vital part of overall health and wellbeing.
NHS Greater Glasgow and Clyde have produced their third annual report on equality in mental health  . The report includes some great case studies, both at individual and service level, from across the different equality strands.
Alex MacKenzie, the Director of Glasgow City Community Health Partnership said:
"This is the 3rd Equality Annual report by the Mental Health Services Equality Development Group which illustrates some of the good practice, innovations and initiatives from the many sectors and CH(C)Ps across Greater Glasgow and Clyde Mental Health Services. The core purpose of this report is to share good practice and ideas from the all levels of the organisation. Together we can build on this excellent work to reduce the inequalities for the people of Greater Glasgow and Clyde."
You can read the full report here:
Mental+Health++equalities+annual+report.pdf
We couldn't agree more that it's vital that mental health services meet the needs of all different people. If there's one thing that we've learned through Mind Waves, it's that everyone has a different perspective on what it means to be well and the sorts of services or activities that can help with achieving wellbeing. Probably the most interesting example of this is the video our Community Correspondents at Radiant and Brighter made. The group of recent migrants explain what the word "resilience" means in their language and culture. The results were fascinating- you can read more and watch the video here. 
Those services have to recognise the differences between people and meet those needs in a sensitive and thoughtful way. What do you think? What could be done better to deliver equality in mental health services?