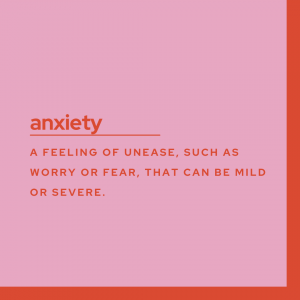 We asked our community correspondents to write posts responding to the theme of anxiety. This week, we're happy to share Matt's thoughts on community support, co-production and anxiety. 
Last week (Monday 15th May – Sunday 21st May) was Mental Health Awareness Week and this year's theme was anxiety. Anxiety is a potential issue and sometimes it can be hard for people to realise what anxiety is. That's why it's more important than ever for people to have a connection with their community. We should all care for each other.
During the pandemic, many of us suffered from isolation which then led to feelings of anxiety. Now we are adjusting to life with COVID, more and more communities are providing "warm spaces" or "safe spaces". I personally believe these spaces are not providing the things people need. I have two examples of spaces in Moray where I live that, I believe, did a good job providing the things people need. One of them is a local group that meets every Saturday at a supermarket space. They rarely advertise, but the space is usually fully occupied. Another example of positive community spaces is another local group that provides soup every Thursday after football club, there's always a good turnout here as well.
However, there is a case I care about who has serious mental health and wellbeing challenges, and they don't meet the criteria to be admitted to hospital. They also struggle to mix with the community in a traditional way. Because of this, I believe that we still have some serious work to do. I have a bold suggestion to bridge college and community. I believe that local college campus' should give support to the community and provide with education around mental health. Colleges can follow the recommendations from NHS psychiatry consultants to support the community by providing regular meeting spaces and support with respective "warm spaces", "safe spaces" or "peace spaces". We need co-production for anxiety. Together, we learn from each other, together we achieve more!
A big thank you to Matt for responding to our prompt of 'anxiety', and sharing his feelings on community support and safe spaces. We're going to be sharing more content around anxiety over the next few weeks, as well as more posts written by our volunteer Community Correspondents.