If you've never come across the wonderful comics from Christopher Grady AKA Lunarbaboon then you should definitely check them out. They show a positive, and very funny side to the every day struggles of parenthood, life, depression, and much more.
Be warned, you might lose a lot of time in the website!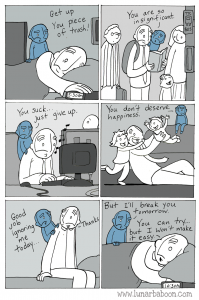 All images used with thanks to lunarbaboon.