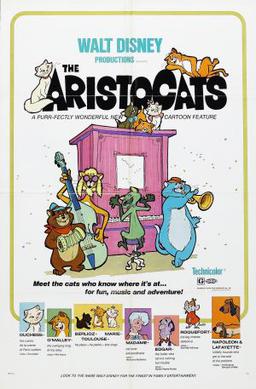 Our project worker Peter spoke to community correspondent Maureen Gilmour about a film that is important to her. Part of our film theme.
What film is of particular importance to you?
"One of my favourite films is The Aristocats by Walt Disney.
What's it about?
"The film is about a wealthy widower who decides to leave her fortune to her pet cats. Her butler becomes jealous and decides to kidnap and drown the cats in an attempt to inherit his employers fortune. Luckily the family of cats, mother and 3 kittens are saved by a stray Tom cat who falls in love with them. The story is about their adventures, the other characters they meet and how they win the day returning home and ridding their home of the butler.
Why is it special to you?
"This film is special to me as my father suffered from cancer. When it spread to his brain his concentration was poor and the only thing that he could watch were cartoons. He would sit for hours watching Disney films and this was a particular favourite of his. He was in a folk band and he loved the music in this film. I love the fact that it sends the message that help comes from the most unexpected places and that you can overcome your differences. I often watch it alone or with my sisters as it reminds us of our dad. Or if I'm feeling a bit low or thinking about my dad I'll sit and watch it. It always lifts my mood.
Why would you encourage others to watch it?
"It makes me laugh, it makes me cry, it gives me comfort and the musical score is Disney at its best."
Image used under fair dealing and is copyright of Disney.