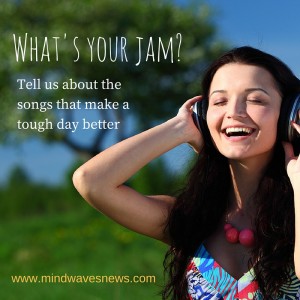 We all have a song that can make us feel better on a bad day. Are you the sort to lock yourself away to have a cry over a sad song, or do you turn up the volume and dance your way through it?
However music relates to your mental wellbeing, we want to hear about it. We know it's a challenge to choose just one, but we want to hear about the piece of music that you would turn to on a tough day. Here's a few questions – you don't have to answer them all, but they might help you to think about it.
What's your song?
How do you feel when you hear it?
What or who does it remind you of?
Where does the song take you?
What's so great about it?
Have you heard it live?
Do you play it while you're doing your housework? Sing it in the shower?
As always, we're happy to take written posts, video, audio, whatever works for you. If you want any help developing your idea, please get in touch or tweet us @mindwaves1